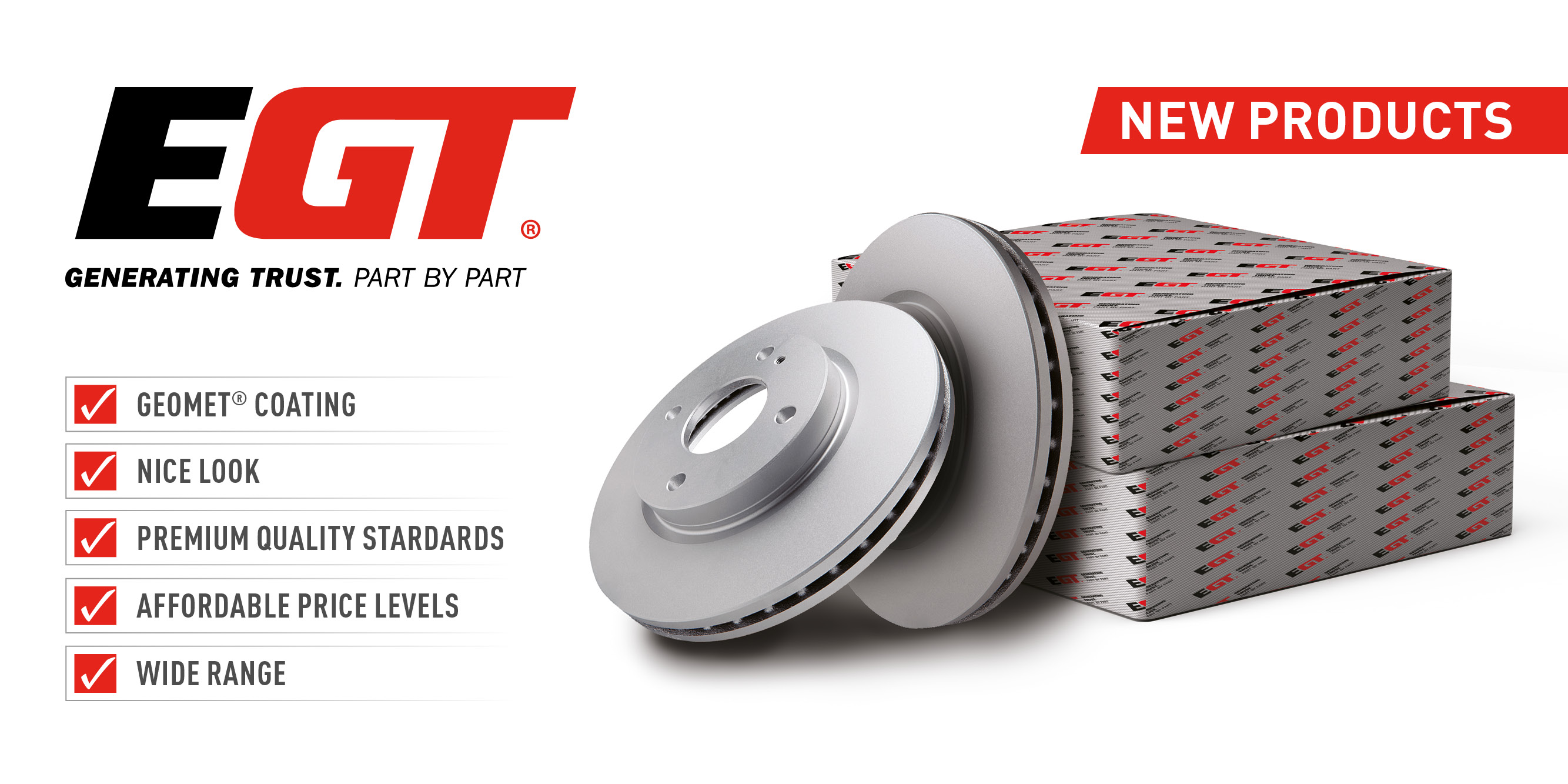 We introduce to you our new type of EGT brake discs with GEOMET type material coating.
Aluminum and zinc-based coating is applied to our new EGT brake discs. It helps to prolong the lifetime of the product, serves as a protection against rust, helps spread the temperature changes across all product body. With new EGT brake discs you will drive longer, brake safer and keep the good looks of your car.
EGT – Generating Trust. Part by Part.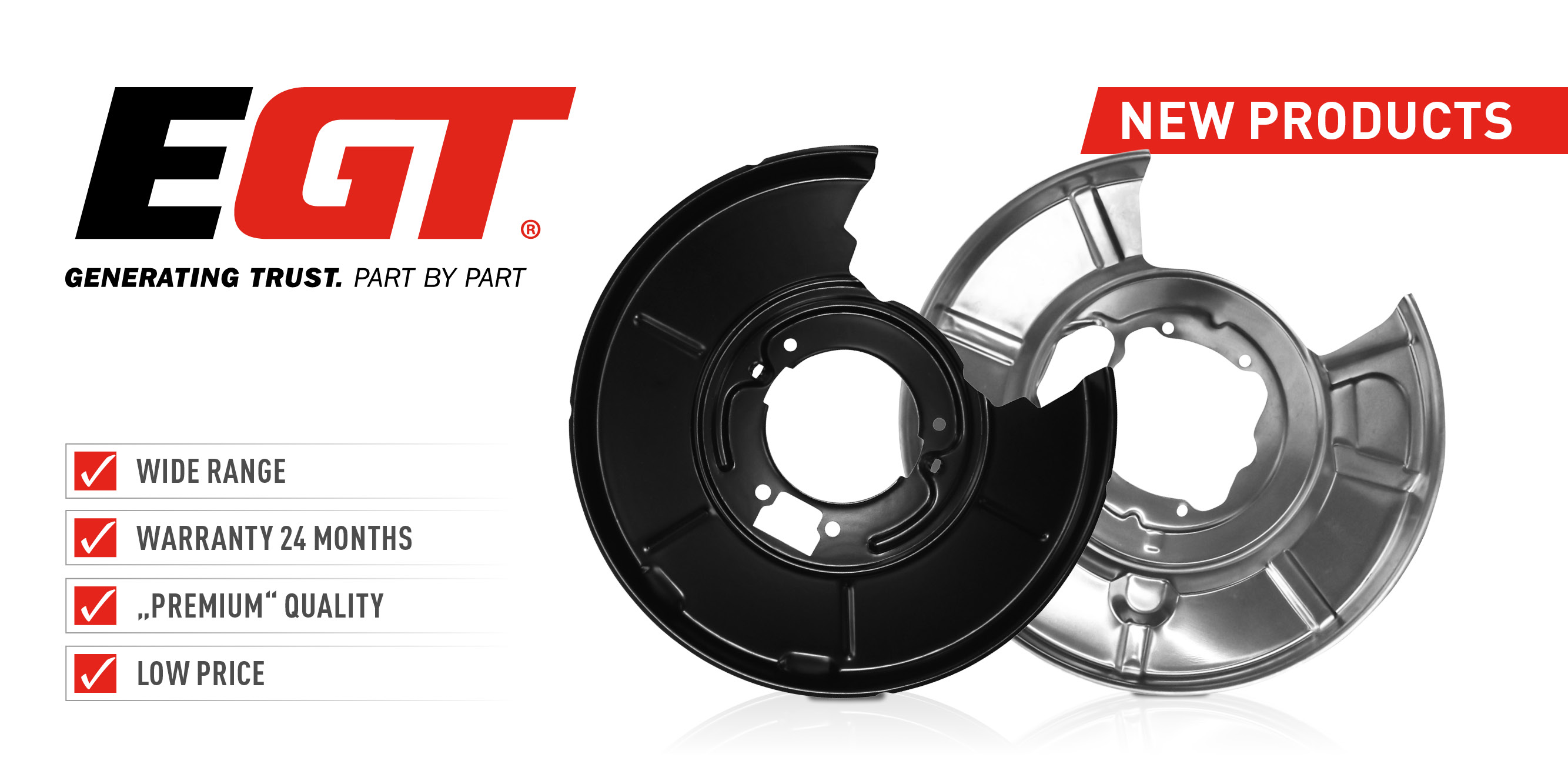 EGT brand introduces new products to its range – the splash panels. Apply the splash panels to keep your car brake system clean and ready for best braking performance. All product meet OE specifications and are produced under highest quality standards. EGT splash panels are covered with 24 months' warranty.
EGT – Generating Trust. Part by Part.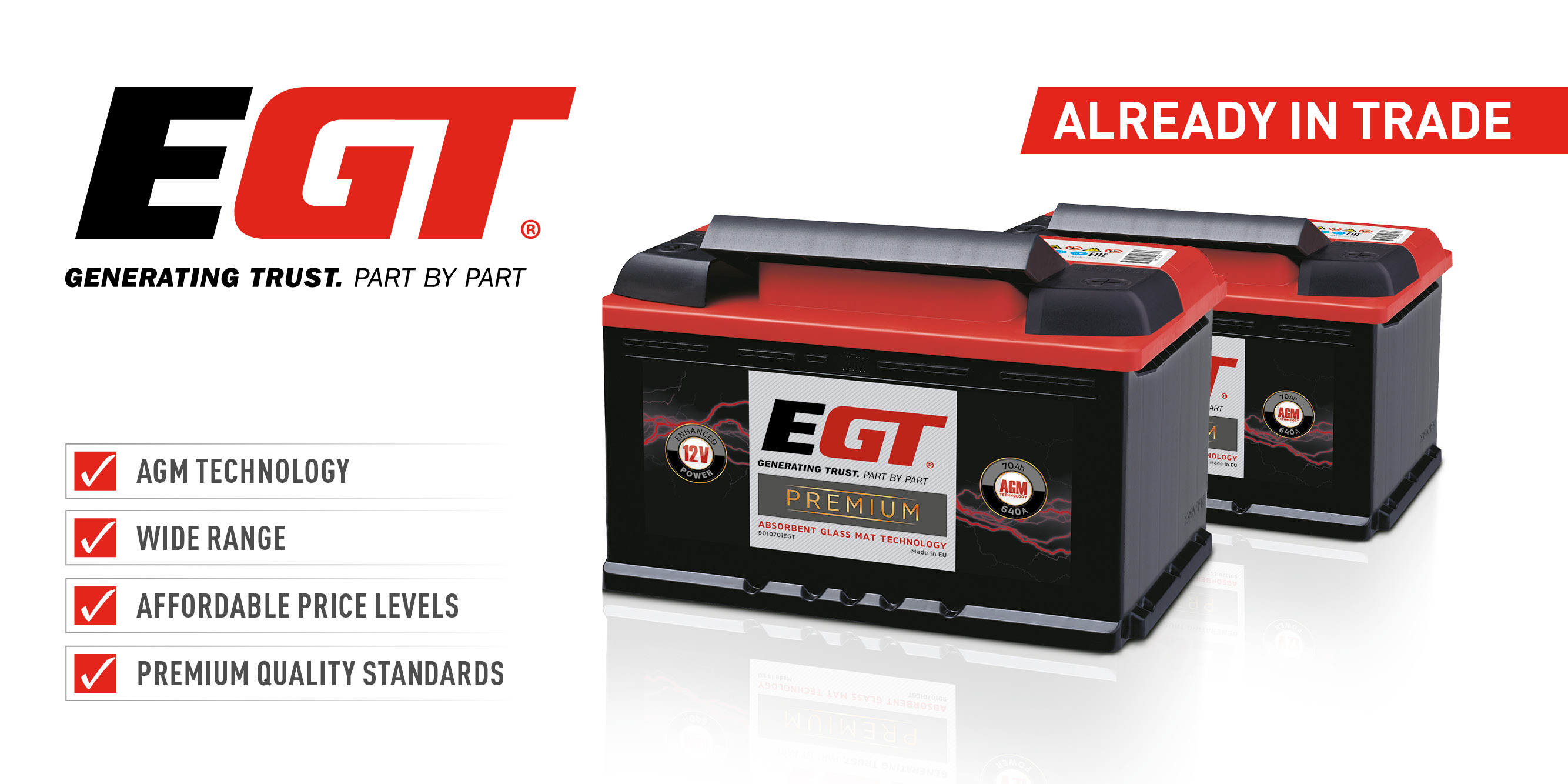 EGT AGM type passenger car batteries. Try it and your car travels will be secured.
• More starting power
• More resistant to vibrations
• Better performance
• More durable
EGT. Generating Trust. Part by Part.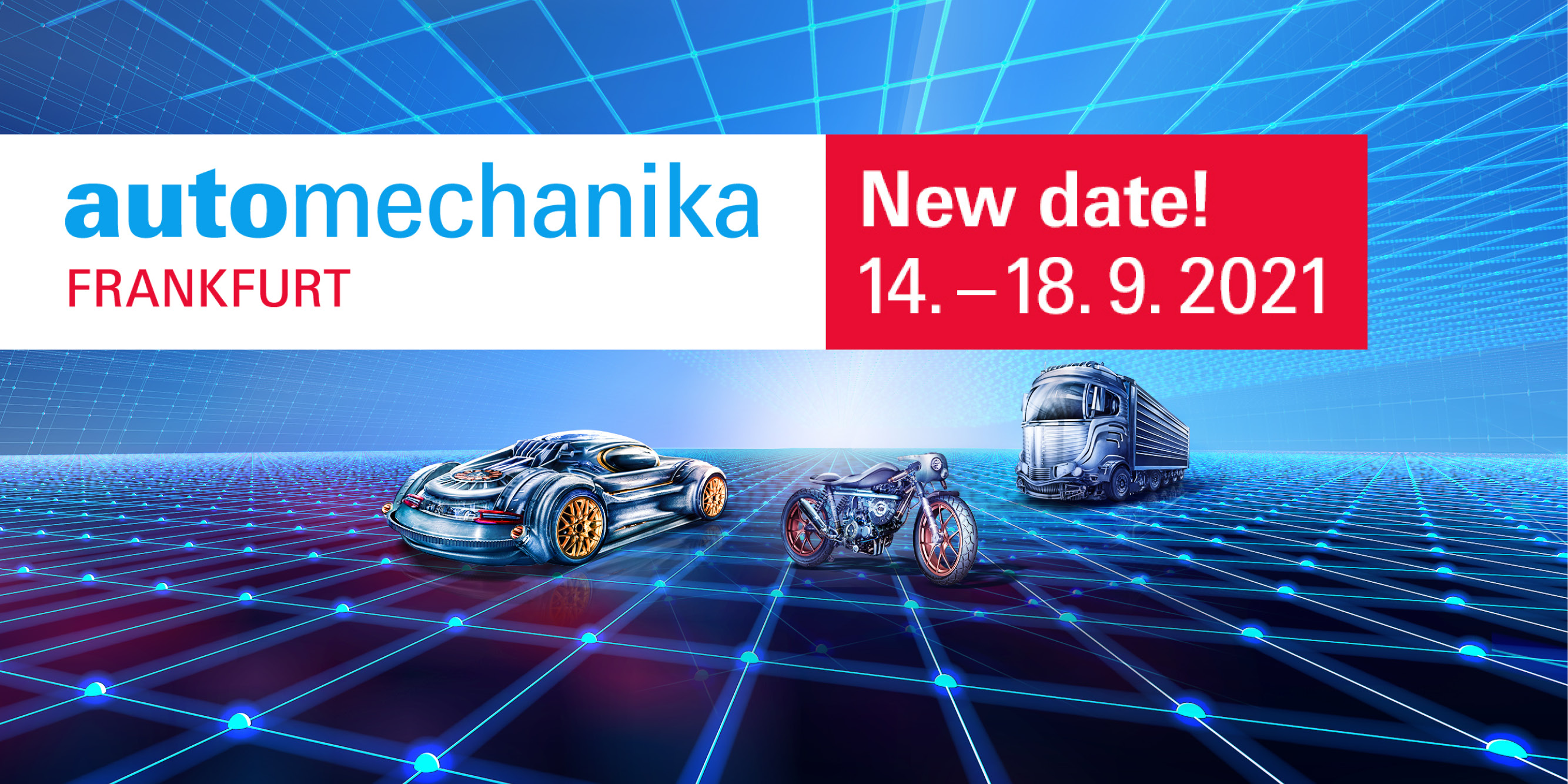 Dear Partners,
This year we had big plans to meet you all at the Automechanika Frankfurt 2020 Exhibition. However COVID-19 changed not only our schedules, but we believe yours too. As you have already heard, this year's Automechanika Frankfurt Fair has been postponed form year 2020, to year 2021. We believe this will give us more time to prepare us better so we could be more interesting and valuable to you. Please note that we are working very hard to enter new product groups to EGT range. We are doing big steps to change our current product construction to become even more reliable and long-lasting. We are widening the range of current product group to meet market demands with newer car models. And most important we are very optimistic regarding our future. So we look forward to meet you in 2021 and present you our novelties and new ideas. See you soon.
https://automechanika.messefrankfurt.com/frankfurt/en/press/press-releases/automechanika-frankfurt/new-date.html
EGT – Generating Trust. Part by Part.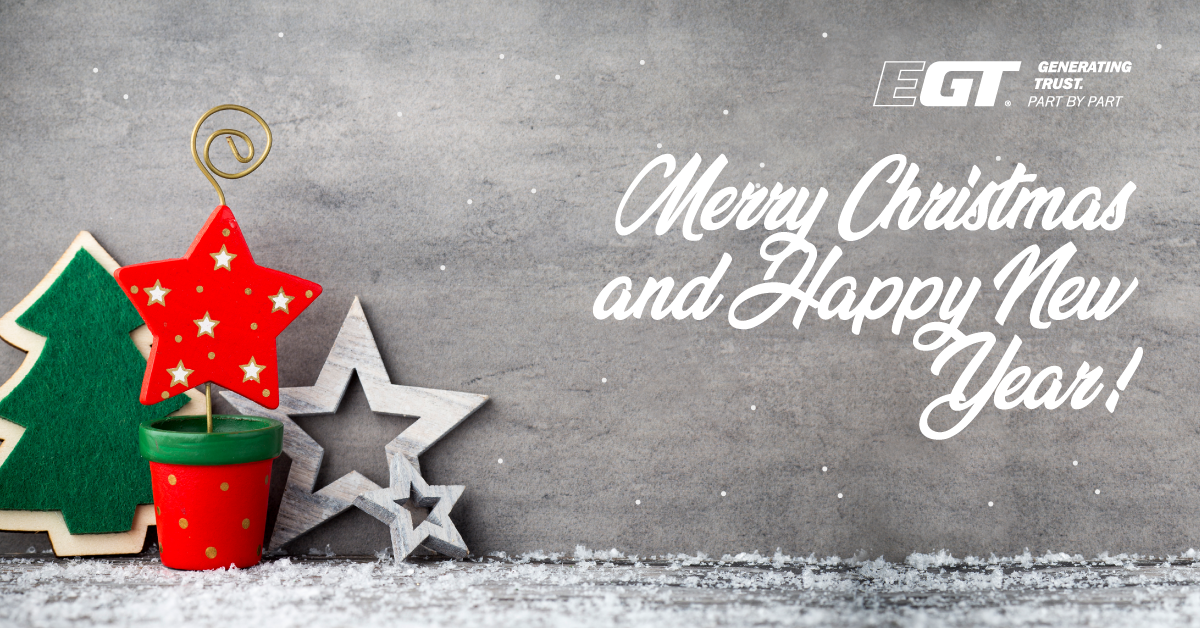 This Christmas period we are very thankful for what we have achieved throughout the year of 2018. The growth of EGT car parts sales.  New product groups and products added. New members and new ideas have joined our team. We are also thankful to our business partners whose support drives us forward towards reliability and quality maintenance. And a very big thanks to our clients. Without your loyalty we would not have achieved so much. We look forward to year 2019 with big expectations when new ideas and products will be presented to the market!!!
EGT. Generating trust. Part by part.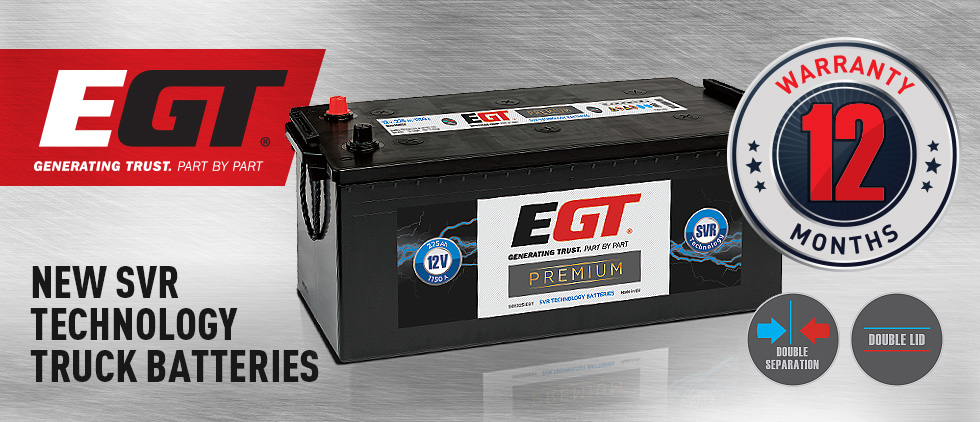 Great news.  We are very happy to announce that the new SVR Technology truck batteries have joined our range. With stronger body and better endurance under rough working conditions these heavy duty batteries will not let you down.  Double separation, double lid, carbon fiber are just few new technologies implemented. Check out for these new batteries at our sales partners and find out more about them.
EGT. Generating Trust. Part by part.